Remember when I said a recipe was coming? And then days and days lapsed, and it never arrived? Well, to say I've been busy in the interim would be an understatement. It's finals week, and I'm working on: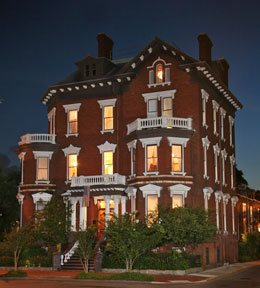 a two-foot-tall gingerbread house modeled after this hotel
a 10+ page paper on French avant-garde cinema as the prototype for independent film (have I emphasized enough that I'm a little bit of a cinemaphile?)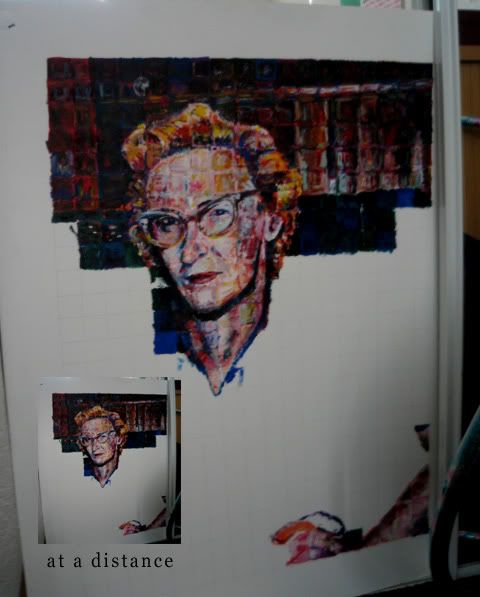 an 18" x 24" painting inspired by Chuck Close


... and a roughly 3' x 1.5' still life of nature drawings and religious artifacts
(Sorry, no pictures - BUT you can always see what I'm up to on my flickr.)
Yeah, my life is NUTTY right now. And yet, despite all that, I've managed to crawl onto my computer to belatedly announce the winner of the reader feedback give away. (Which really means, I got super exhausted drawing my still life, so I came home to decompress for a minute. I think I'm going to watch a movie and decorate some of my gingerbread landscape before going back. You had no idea my life is so thrilling and glamorous!) Gotta say, I'm a little disappointed more people didn't enter, but I really appreciate the readers I got to talk to and the feedback I did get. I may not have the most popular blog, but ya'll are pretty awesome.
That said, the winner is...
Jenny S.
Jenny runs the really cool blog
Unbrushed
which describes itself as "concerning health, veganism, feminism, personal style, and the like." I like reading her blog because it's a lifestyle blog that addresses many topics I see related to this one, but Jenny is simultaneously more theoretical and personal in her approach. If you've never read it before, definitely give it a read.
So Jenny, email me your address and some food preferences. I'm throwing in baked goods because you emailed SO MANY PEOPLE, and that's kind of effin rad. I can't get the package out for a week or two, but trust me - it'll be worth the wait.
Everyone else, thanks for participating. (And thanks for reading!) When finals are over, I'll post that recipe, and you can be sure I'll do another give away sometime.