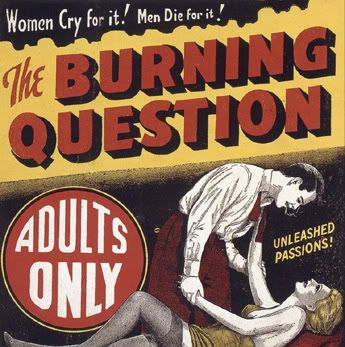 It's two weeks from the close of my quarter, and I've got a lot on my plate for the month-long vacation ahead of me. Some of those side dishes include xveganx party projects. Come February, my little blog baby will be turning one, and very much, it's still a little blog baby (a very cute one, though). This blog is ready to grow; I need to better realize my original vision (maximum xvx living!!!). So as I busy myself making plans for the month off, I wanted to open the floor for some reader feedback.
+ What do you want to see more of on xveganx party?
+ Is there anything you want to see less of?
+ What do you want to see that you're not seeing?
+ How frequent would you like to see updates?
+ If I made a zine, would you be EFFIN STOKED?
+ Anything else I should know about your xvx party experience?
To lure you into responding, I'm offering a copy of
Colleen Patrick Goudreau
's latest book
The Vegan Table
. Described as "200 unforgettable recipes for entertaining every guest at every occasion," this is the perfect addition to the vegan entertainer's cookbook collection. Leaving a comment gives you automatic eligibility - but wait! You can increase your eligibility by promoting xveganx party! There are three ways to do this: (1) announce this give away on your blog; (2) add xvx party to the link list on your blog; or (3) email a link to xvx party to some friends or family. (Just be sure to let me know, i.e. comment if you've put up a link or cc me in your email.) Doing all four will give you four chances to win. I'll announce the winner of the give away next Friday (the thirteenth!) so keep your eyes peeled, my little vegan straight edge chickpeas.