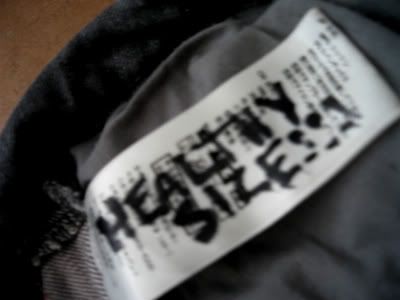 Anyone that's known me for a long time knows that my weight fluctuates... a lot. If you've been following this blog since its inception, you've even caught me talking about it a few times. When I started school last March, I put on a
lot
of weight my first quarter and really struggled with the sudden change. I wound up sharing a little bit of that struggle here, then realized weight loss can never be a posi topic and therefore didn't belong on the blog. (And I've since gone back and altered those entries.) The only thing I'm interested in promoting here is size acceptance and body positivity, so that's what I've focused on.
And yet, every blogger knows they're never 100% the person they try to be on their blog. So, even though I stopped writing about my weight, it never stopped being an issue for me. After a year of maintaining that weight gain, I finally managed to lose some of those ghosts of stresses passed this quarter, but now I'm at this in-between size where a lot of my clothes are either too big or too small. The other day, I caught myself complaining, "I'm too small for my fat pants and too big for my thin pants!" - which horrified me once I heard it because my clothes don't need those kinds of value judgments, especially when they're only a size or two apart.
That's why I was really glad when, only a few days later, I discovered one of my favorite blogs having a
Size Healthy
contest. The name makes it sound like some absurd mission to manipulate one's body into aesthetic standards of what it means to be "healthy," but it's not. It's just an incentive to promote body acceptance and health at any size. How does it promote that? By telling folks to take their clothes, cross out the sizes, and replace them with the words "healthy size." After all, it's not about the number on the tag (or on the scale or on the measuring tape...); it's about living a healthy lifestyle and accepting the version of you that you are at this moment - because
there is no better version
! It was exactly the kind of push I needed to deal with my absurd pants dichotomy.
My "fat pants" no longer have a number to stare at me every time I put them on. Now the wonderfully obvious cleaning-instructions tag screams "HEALTHY SIZE!!!" before I can even
consider
that number hidden beneath the sharpie. Every time I put on those pants - or any clothes I write this on - I've got that affirmation that I am enough and that my size is perfect, no matter what that size actually is. This isn't going to alleviate my weight concerns, but I know the constant reminder will be an important step in training myself to stop judging my shape. (And to stop valuing certain clothes more than others!) It's a step I encourage you to take as well because, if that's not a posi message or a posi pro-active move towards body acceptance, I don't know what is.
With that in mind, these are my four favorite body-positive blogs:
Oh She Glows
Operation Beautiful
ED Bites
The F-Word
(Don't miss the links in her sidebar!)