I love picnics because they're more or less guerilla eating; they can take place anywhere, anytime, with anyone, featuring any menu. Plus, the context can impart it with all kinds of meaning - anything from adventure to romance to intimacy. The possibilities of picnics are endless, but I think most people think of them as this staid activity: you get a basket, pack some sandwiches, go to the park, eat with a friend. How dull! With a little creative planning, picnics can be so much more.
PICNIC IN A FORT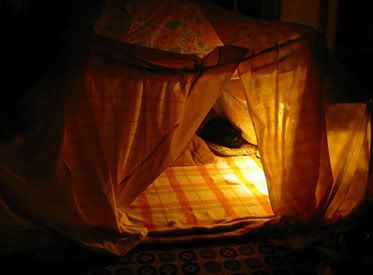 Spend an afternoon with your best friend. Rip all the sheets off your bed, all the cushions off your furniture. Push together all kinds of tables and chairs, and build yourselves a fort. For bonus points, outfit the inside of your fort with basic amenities: soup can phones to communicate with the outside world, shoe boxes for important documents and top secret treasures, binoculars to monitor potential intruders, etc. Recruit your dog or cat to protect you. (And be sure to keep some snacks on hand for him/her to reward him/her for a job well done.)
potential food
+ chik'n nuggets &
mac'n'cheez
+ grilled cheez sandwiches (I recommend Tofutti cheddar singles)
+ nut butter plus jam, rice mellow, or bananas on bread*
potential drinks
+ fresh squeezed lemonade
+ juice boxes
+ plain or chocolate "milk"
potential desserts
+ fresh fruit
+ candy
+ oreos
+
magic cookie bars
* Pro Tip: use a cookie cutter to make your sandwiches into fun shapes like crescents or butterflies.
PICNIC ON A SNOW DAY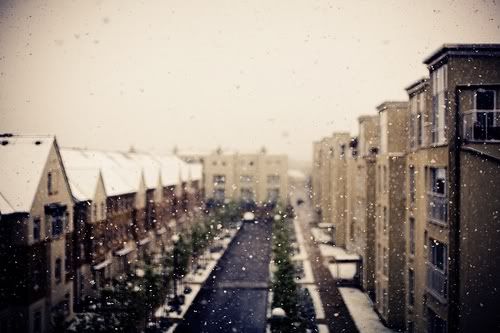 On a snow-y afternoon, spread a cozy blanket across the floor near the window with the best visibility. Outfit yourselves in your warmest pajamas and slippers, and watch the snow fall with a friend or lover. Huddle close or cuddle (you know, to keep warm) and take turns reading fairy tales to each other.
potential foods
+ chili w/
cornbread
+
chik'n & dumplings
+
quiche
or
pot pie
potential drinks
+ hot cocoa
+ warm cider
+ tea or coffee
potential desserts
+
peppermint brownies
+ sugar cookies in seasonal shapes
+
cinnamonn rolls
ROMANTIC PICNIC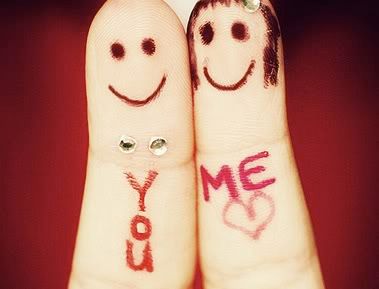 Pack your picnic into a box, and wrap it up like a present. Blindfold your partner and whisk them away to an interesting or romantic spot - maybe the place where you first met or an abandoned train yard with a nearby swimming hole. Present them with the present, then sit and enjoy your feast. Find shapes in the clouds together and cuddle (lots).
potential foods
+
spring pea tarts
*
+ creamy risotto or pasta
+
Fabios portobello passion
**
+
pineapple tempeh with fragrant quinoa
potential drinks
+ sparkling juice
+ fruity lemon- or limeade
+
strawberry hibiscus Arnold Palmer
+ any sort of
mocktail
potential desserts
+
chocolates
or truffles
+
chocolate lava cupcakes
+
lemon meringue pie
***
Pro Tip: choose
foods known as aphrodisiacs
.
* This recipe isn't vegan, but I've made it vegan before, and it ROCKS. I substituted Tofutti cream cheese for the Nufchatel (sp?), nutritional yeast for the parmesan (more than the recipe recommends, maybe three or four times as much), and Earth Balance or soymilk for the egg.
** Holy crap, did you know that Fabio put together a
"romantic" vegan meal
for PETA? HOW HILARIOUS IS THAT? I really only put the link to the mushroom so I could talk about his romantic menu. HILARIOUS. I can't believe this exists.
*** This recipe requires a special mix, so I also found
this recipe
(it's near the middle of the thread; also note the marshmallow recipe that could be used for topping). I've heard murmurings of using Rice Mellow as a meringue, too, so you might want to experiment with that.
MIDNIGHT PICNIC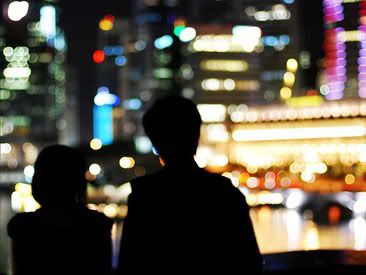 In the middle of the night, stow away to a secret spot with a friend or lover. Tell ghost stories and take turns pointing out constellations. If neither of you know any, make some up and talk about them. Conclude the evening with some wheat pasting,
urban exploring
, or a frolic in the graveyard.
Know your rights
if you encounter any police, and remember these words: "I choose to stay silent! I'd like to speak to my lawyer!"
potential foods
+ pizza or calzoni
+ falafel sandwiches & fries
+ pad thai
+
General Tao's tofu
over brown rice
potential drinks
+ all natural soda
+ coffee
+ chocolate "milk"
potential desserts
+
fauxstess cupcakes
or
twinkies
+ trail mix
+
brownies
SUNRISE PICNIC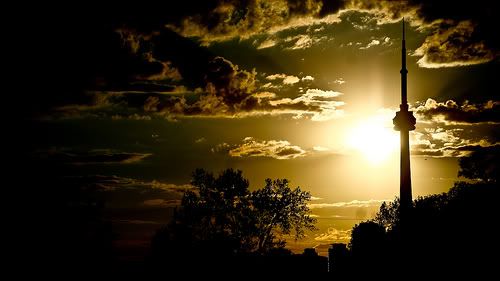 Surprise a friend or lover by throwing stones at their window in the morning while it's still dark. Then head for a scenic spot and watch the sun rise together. Exchange secrets and make grand plans for the future.
potential foods
+ coffee cake
+ donuts, muffins, or
scones
+
anti-egg mcmuffins
+ tofu scramble
potential drinks
+ tea or coffee
+ smoothies
potential desserts
+ fresh fruit or fruit salad
+ soy yogurt w/granola
AUTUMN PICNIC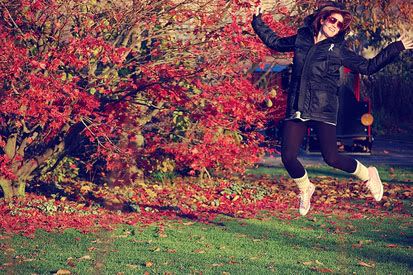 Fall is one of my favorite times of year: good weather, good clothes, good food. Grab a friend and go some place to just bask in how
amazing
autumn is. Be sure to jump in some leaves.
potential food
+
tofu-veggie tart from Supersize Me
+
pumpkin pasta with apple-sage "sausage"
+ shepard's pie or veggie pot pie
+
acorn squash stuffed with chestnut stuffing
potential drinks
+ cider (cold, warm, or sparkling)
+ cranberry juice
+ ginger beer
+ tea
potential desserts
+
cran-apple cobbler
+
baked pumpkin donuts
+
pumpkin cheesecake
or
pecan pie
Pro Tip: DON'T LIMIT YOURSELF TO A PICNIC BASKET! Because you can carry your food and utensils in all kinds of things. Backpacks and bags are pretty obvious, but try something different (even if it's just carrying everything in a basket on the front of your bike). Here are a few suggestions:
How about you? What kinds of picnics have you been on? What kinds of picnics would you
like
to go on? What are your best picnicking tips?